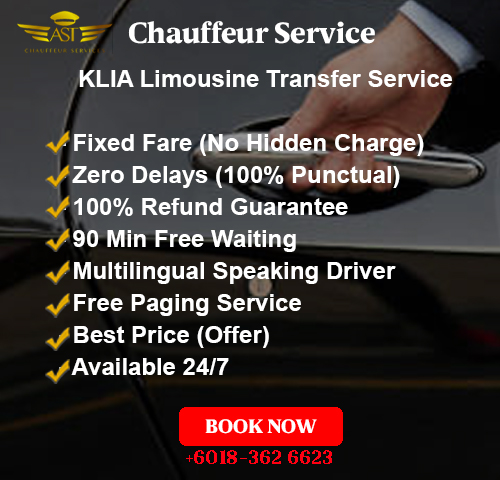 Are you looking for a reliable Private Chauffeur Service? Wondering about their quality and standard of services? We trained with defensive driving methods to make sure safety of the passengers in the most extreme conditions.
So, you can rest assured of their services. Therefore to find a VIP Private Chauffeur Service all you need to do is you'd contact us.
During training, the Chauffeurs are taught etiquettes to follow while they're with their clients. Also, they're trained for services like private, personal valet, or guide.
in most cases, you'll find your private Chauffeur neatly dressed in a white or black uniform. Where a few companies prefer their private hire Chauffeur to wear a complete well-maintained uniform, the others want them to wear just a hat to carry the sign of their trade.
You might also find private Chauffeur services and a few companies that don't keep any strict standards to wearing a uniform.

Private chauffeur service for business trips
Are you planning a business trip? You'll most likely need a car. But have you been considering an even more convenient method of moving around to different areas for your business meetings? The answer is hiring a vehicle with a private Chauffeur service.
Private Chauffeur services are a wonderful addition for businessmen who're in need to make the most of their ties and reach their destinations without any delays.
Count on your private Chauffeur to drive you safely to your business event or meeting, while you relax in the backseat, take vital calls, send urgent emails or make last-minute changes to your business presentations.
Private chauffeur service during your vacation
Private Chauffeur services are not good only for business visits, but also for holiday makers. Why should you worry about catching buses, trains, or spending time in airport waiting lanes, when you can pick to visit at your convenience, thanks to our private Chauffeur services?
Your Chauffeur can assist you to reach the points in your vacation itinerary in a safe way and in the shortest time period possible. Moreover, you'll benefit from the finest recommendation for your stay, from someone who knows all the areas that are not to be missed.
Why hire our Private Chauffeur Service?
Did you know that it's possible to have a private Chauffeur service for an hour, a day, or more? There're ties in our daily life when we need a safe and reliable service to take us to different areas. The main reason for this is many.
Therefore, we'll present cases in which you can hire our Chauffeur services. A private Chauffeur aims to provide convenience. This is because it provides a professional Chauffeurs who drives every client in a limousine or luxury car.
imagine having to go to an important event or meeting and having an issue with your car just before you leave. You can simply hire Chauffeur. That way, you will get to your appointment without being late and will also leave a sophisticated impression by arriving in a limousine or luxury car without your Chauffeur.

If you cannot – or do not want to – drive
Several people have a car, but can't or do not want to drive for some reason. Whether you've a health issue, want to avoid your vehicle on a busy day, or need to go far and to unknown areas, you can hire our Chauffeur services for a day.  So, you can go anyplace you need with comfort, safety, and luxury.
Private Chauffeur service for a night out
We're currently experiencing a pandemic, and it's necessary not to hold parties and to avoid leaving home. But we believe that any of this will pass. When the routine to normal, going for a good night out will be more common, as it can be more comfortable and practical.
To boost your experience and be driven around safely, you can request a private Chauffeur. The pro driver picks you up wherever you're and takes you in a lavish car wherever you want, whether it be to your house or another area.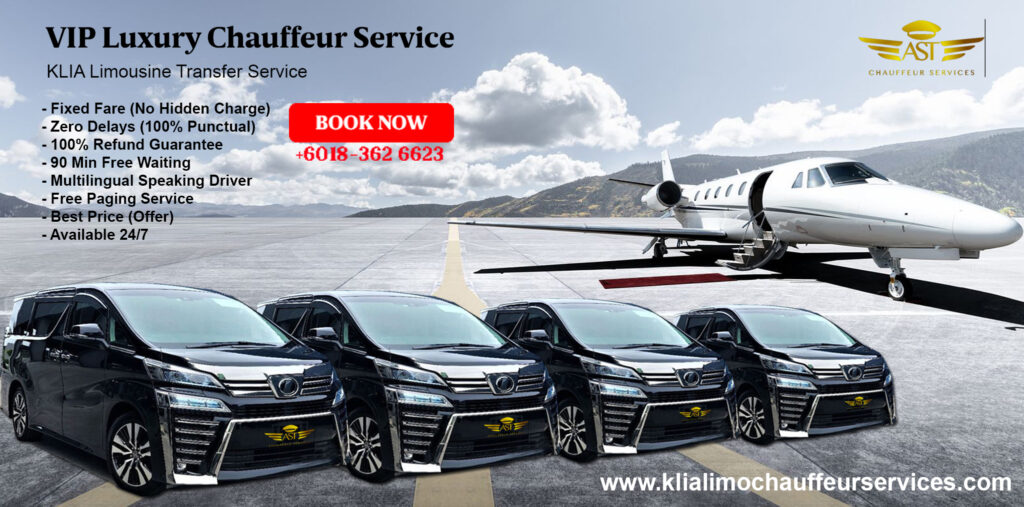 How executive Chauffeur keeps you safe
Feeling safe is something that everybody looks for when they're traveling around. If that is what you are looking for, know that a private Chauffeur service is a solution. Do you want to know for what reasons?
During the pandemic
We know that the Covid-19 pandemic remains globally. Even if we want to stay at home to protect everyone, several people need to go to work, study, and continue their most vital activities. At that time health and safety are fundamental.
The chauffeur is very careful in cleaning and sanitizing every car between one ride and another. In addition, give alcohol gel and personalized makes for Chauffeurs and passengers.
On the way
Due to a lack of knowledge, several applications driver end-up getting lost, leading to lateness and disappointment. With our private Chauffeur service, there's no need to worry about this problem. He will study and search for the safest and quick route for you.
In the vehicle
It's possible to have maximum security in lavish transportation. It works with luxury cars and limousines that, in addition to offering comfort and are frequently maintained. When undergoing maintenance within the needed time, executive transportation cars offer security.
Hire our Private Chauffeur service for a day
Traveling around the city by public transportation or by cab will involve you and your loved ones to be exposed to safety issues and health problems. Thanks to our private Chauffeurs, such exposure becomes unnecessary, while you still have the opportunity to travel all the areas you want, without compromising.
You don't need to worry about delays when picking us up, as punctuality is one of their several qualities. We're also offering you super flexibility, adjusting to your plan, by including sixty minutes of the airport waiting time, alongside fifteen minutes of waiting time in any other area (restaurant, hotel, bar, etc), should you need to make a stop along the way.
Chauffeurs are exceptionally prepared drivers, recruited exclusively to drive celebrity clients in extravagance vehicles. A chauffeur administration requires various conventions and obligations which the chauffeur needs to continue to get first class clients.

In auto history
The term chauffeur was made with the auto innovation. "Chauffeur", and that signifies "stoker" in French, is the person who drives the boat motor or the steam train. Similarly, the principal engine vehicles required a feeder to run the motor.
The chauffeur's occupation was to set up the vehicle for the proprietor. The more affluent men wound up recruiting individuals to drive for them, as well as dealing with the vehicle's support and cleaning.
Employing a chauffeur administration was likewise the assurance that somebody would change a punctured tire if necessary. For that reason white gloves and immaculate garbs are essential for chauffeurs' outfits, implying that he is an individual fit for eliminating his gloves and taking care of business to fix the vehicle if important, yet without losing his class.
Chauffeur administration and calling
Right away, the chauffeur calling was limited to private workers from affluent families. In any case, the calling has become esteemed and expected in organizations focused on the top of the line public.
The primary vehicles fabricated were costly and purchased exclusively by rich individuals, who recruited drivers to take them as opposed to driving their own vehicles. So having a private driver has turned into a superficial point of interest and chauffeur administration has become well known among celebrity individuals.
Contrasts among driver and chauffeur
Like application drivers, the typical driver has the sole capability of moving individuals to the ideal objective and with impeccable timing – which not consistently occurs.
Essentially, the chauffeur is a driver however is prepared and liable for taking the traveler with solace and polish to lead them to their objective and send security and dependability.
The driver dresses nonchalantly. The chauffeur wears a faultless uniform, cap or cap, gloves, and cleaned shoes.

Preparing
At the point when recruited as a homegrown or organization representative as a rule, the chauffeur goes through preparing to know how to act, drive capably, and tackle issues en route. They need to find out about guarded driving, locally available security, and acceptable behavior in crises.
They should likewise know the decorum and essential conventions of how to act with the client while driving, as well as having fundamental thoughts of mechanical crises, for example, a punctured tire and the proper behavior in street mishaps.
A few organizations and private supervisors normally add protectors to the help.
Regard and trust
Most importantly, the chauffeur should be a charming individual to manage general society and exhibit to be somebody in whom you can trust the course to take you all over the place.
They should know their work, how to manage various courses and unanticipated conditions, and be consistently accessible to take clients any place they need.
Chauffeurs should be watchful and not get some information about the client's very own life. They don't converse with the traveler except if addressed.
Nonetheless, if, then again, the client has any various forms of feedback, the chauffeur will extend regard, act in a well disposed way and be expeditious.
Information and impromptu creation
The chauffeur should be ready to play out his obligations and furthermore procure new information. Learning new dialects for possible unfamiliar clients, finding new courses to follow on the GPS, and better comprehension the grease monkeys are a few choices for individual redesign.
It is great that the chauffeur is receptive to the new advancements around his work. There is generally another sort of GPS, with immediately refreshed courses.
Imparting to the client on the off chance that there will be a troublesome course, regardless of whether he demands following you must caution him.
The business limousine chauffeur
There are many organizations that enlist extravagance vehicle benefits and chauffeured limousines in a chauffeur administration. While entering the organization, the expert limo driver should introduce all the expected documentation and suitable driving permit. The organization will assess you and, whenever endorsed, will enter you into explicit preparation.
The chauffeur takes on various obligations while driving for the organization he addresses.
He will drive rich and celebrities, with a scope of individual requests. The organization generally provides the chauffeur with a rundown of clients' preferences, to direct them on what ought to or ought not be finished.
Nonetheless, the chauffeur should not offer a viewpoint or show any worries in regards to travelers in the secondary lounge. Simply know about the travelers' wellbeing and caution them about the safety belt, if important.

AST Transportation chauffeurs
The organization has profoundly qualified experts who get all preparing types to more readily drive limousines and extravagance vehicles.
AST Transportation chauffeurs are bilingual experts, prepared and able to go on lengthy outings, testing streets and follow appropriate and safe courses.
Our organization trains them to settle on choices in unanticipated confusion, like traffic and climate issues or mechanical circumstances.
Client security starts things out, and the chauffeur is likewise ready to deal with the older, kids and wheelchair clients with care, notwithstanding the readiness to convey gear and shopping.
The drivers' set of experiences and reports are checked. He likewise goes through a clinical examination to evaluate his wellbeing status. All help for prosperity and demeanor is given to the chauffeur so he feels like piece of the AST transportation chauffeurs Limos family.
Our chauffeurs are our most valuable resources since they are the ones who lead the picture of our organization with their quality toward the path and obligation to our clients.
Anything that your objective is, rely on our chauffeurs to direct you securely and on opportunity to every one of the spots you want!

AS TRANSPORATION
KLIA LIMO CHAUFFEUR SERVICE MALAYSIA
Address: NO:1A, Jalan Cahaya 14, Taman Cahaya, 68000 Ampang, Selangor, Malaysia
Phone: 018-362 6623
Map: Private Chauffeur Services Malaysia KLIA